Communities and places forging bonds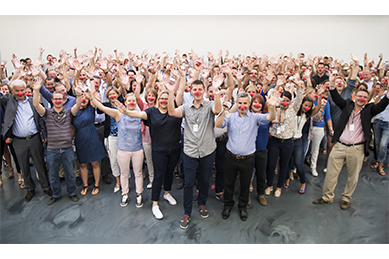 IDKIDS: an ecosystem of citizens and parents
Employees, franchisees, partners, suppliers, stakeholders, customers, parents and children constitute the IDKIDS ECOSYSTEM united around one project: We Act For Kids. This project requires all members of the community to act individually and as a group to ensure the wellbeing and advancement of children around the world.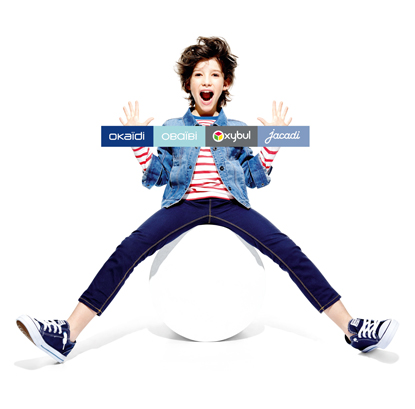 IDKIDS: an ecosystem of beneficial and involved brands and early childhood experts
Our members are all driven by the same commitment to We Act for Kids, helping children develop and grow and promoting successful parenting.
IDKIDS: a physical and digital space bringing together and forging links between parents, children and the world
We offer a rigorous selection of products, services and advice all in one place that:
Meet children's every need as they grow.
Promote their development and independence.
Are developed in strict compliance with our HESSERBraC CSR charter.
This selection is made from among our own brands as well as guest brands that share our values and commitments. It is supported by 'play and learn' workshops incorporating creative classes, birthday parties, demonstrations and parent/children sessions that forge bonds and stimulate the senses.
History
| | | |
| --- | --- | --- |
| 2018 | 917.7 Sales in €m | 1264 Stores |
| 2017 | 928.5 Sales in €m | 1237 Stores |
| 2016 | 861 Sales in €m | 1112 Stores |
| 2015 | 777 Sales in €m | 1045 Stores |
| 2014 | 741 Sales in €m | 1020 Stores |
| 2013 | 763 Sales in €m | 1049 Stores |
| 2012 | 761 Sales in €m | 1092 Stores |
| 2011 | 767 Sales in €m | 1112 Stores |
| 2021 | 853 Sales in €m | 1270 Stores |
North America
15 Stores
Western and Southern Europe
979 Stores
Central and Eastern Europe
116 Stores
Middle East, Mediterranean, South Africa
231 Stores