Use play to communicate and raise awareness in line with children's needs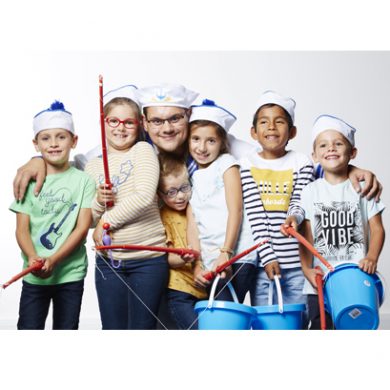 Putting children in the driver's seat
The aim of each activity is to encourage early learning, team spirit and creativity in every child. When playing and experiencing new things, children develop, make discoveries and become aware of the knowledge and values that will support them as they grow.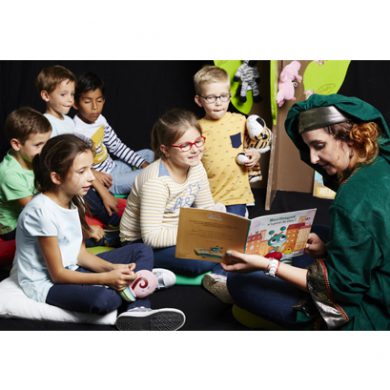 N'JOY has a threefold expertise:
A BESPOKE EDUCATIONAL EXPERIENCE
Developed by a qualified, experienced team.
Tailored to the skills and abilities of children.
Consistent with our partner's goals and playgroup leaders.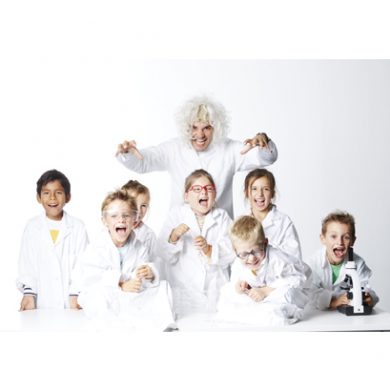 Original concepts
Designed, scripted and staged by our own teams of playgroup specialists and child experts, graphic designers, video directors and other professionals.
Respecting children's feelings through group activities.
Incorporating innovative media such as interactive videos and apps.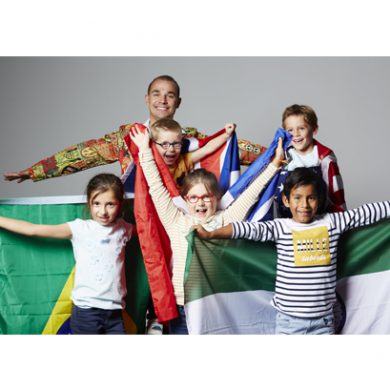 MEANINGFUL MAKE-BELIEVE
Every theme is designed to convey and/or make children aware of key issues such as disability, cooperation, sharing, environmental protection and nonviolence.
Storylines and involvement are a means of increasing children's awareness. They make their own discoveries and begin to understand things for themselves thanks to the strong 'play and learn' approach.
ACTIVITIES THAT BREAK NEW GROUND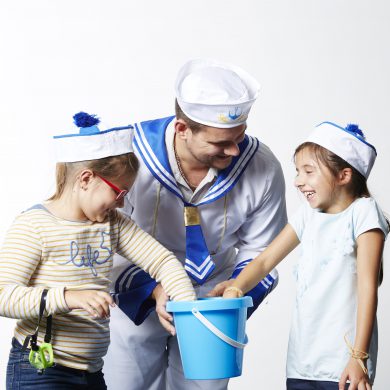 All our activities are based on a learning model that helps children explore, experiment and grow through group interaction
Activities tailored to every child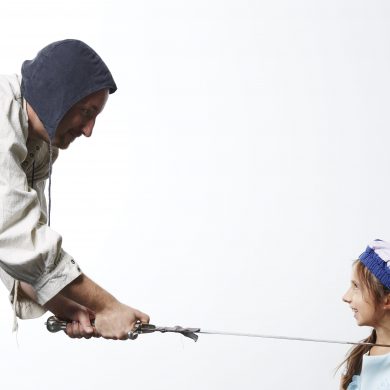 N'JOY offers more than 20 original learning experiences
These value-building sessions are based on immersing children in another world. Storylines, stages, costumes, sets, accessories, soundtracks: our activities literally plunge children into a world of make-believe.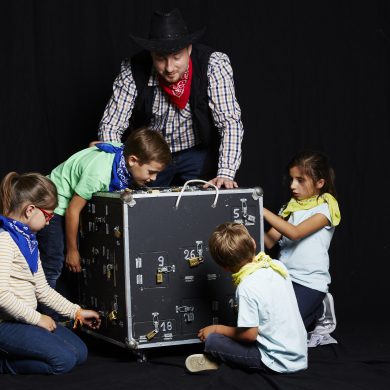 FOR LOCAL AUTHORITIES
We work with children in community and recreation centres, alongside their staff and in accordance with their programmes, to effectively meet their needs.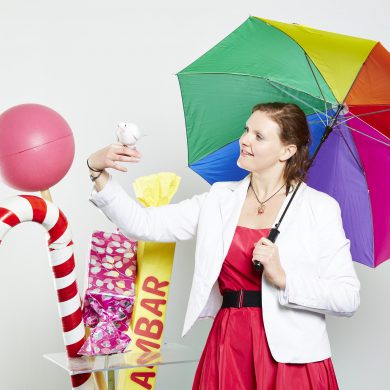 There are two formats available:
One-off sessions lasting for 2-3 hours. They offer a valuable opportunity for interaction between the children and the educational team. This tailored and targeted educational approach respects the children's abilities.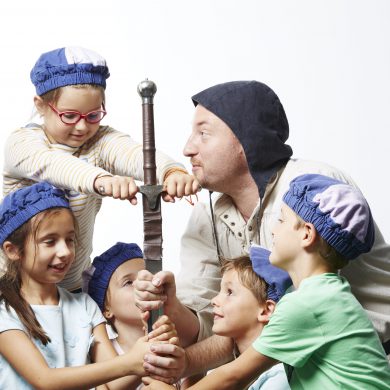 Themed breaks of 3-5 days held in recreation centres. These can be tailored to disabled children. Immersed in their themed experience, the group is also responsible for carrying out daily chores to encourage the children to meet, engage, mix socially and live together. This format can include accommodation (six centres throughout France) and meals as part of a "package deal".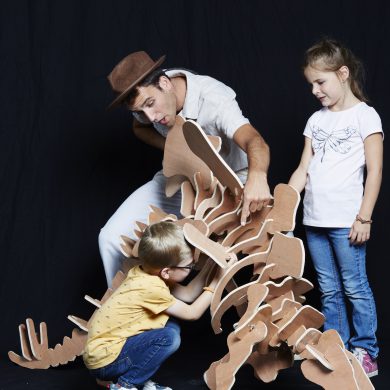 FOR COMPANIES
Drawing on the expertise gained from working with local authorities, N'JOY now offers services designed for companies: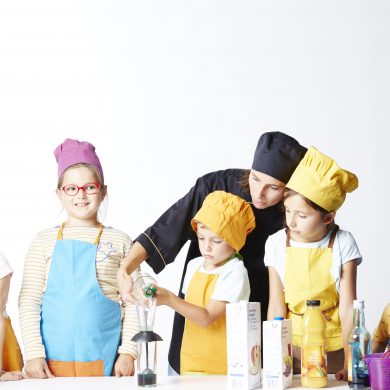 Event marketing: N'JOY can organize unique activities for children to be able to try out a product, service, location or brand. Such a special experience helps brands create a strong emotional connection.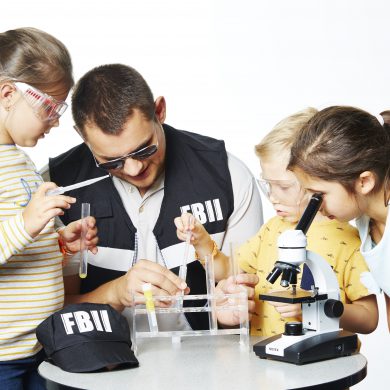 Family Days organized by works councils: N'JOY can organize activities at the request of a works council. From Christmas parties to special events, celebrations to birthdays, N'JOY thinks up fun, shared experiences that engage emotions and build connections.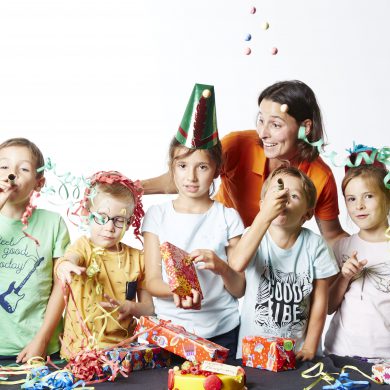 FOR INDIVIDUALS
Home birthday parties: N'JOY's original activities can now be booked for unforgettable birthday parties for a minimum of eight children. Much more than a birthday party, it's an adventure that will fuel their imagination!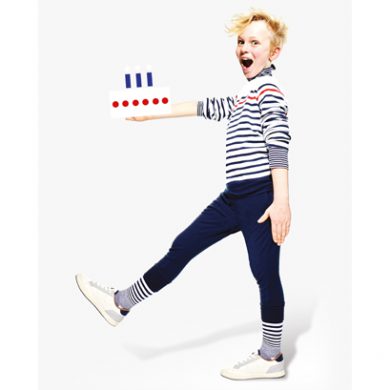 ÏDKIDS birthday parties: maybe you can't or don't want to have a birthday party at home? Now you can benefit from all the expertise and creativity of an N'JOY event at an ÏDKIDS store.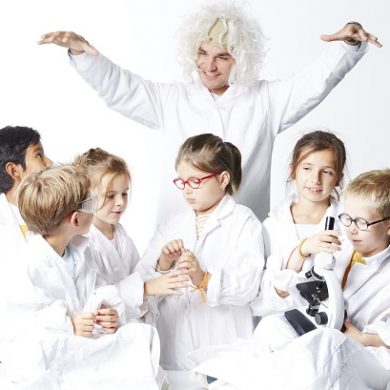 Themed mini-breaks: the N'JOY teams have created original themed mini-breaks so children can enjoy amazing holidays. Immersed in a world of make-believe, they determine their own experiences and choose which of the day's themed activities they want to take part in. These activities encourage early learning, a team spirit and creativity in every child.
N'JOY activities in 2017
 8 areas.
1,500 activities in 2017.
50,000 children in 2017.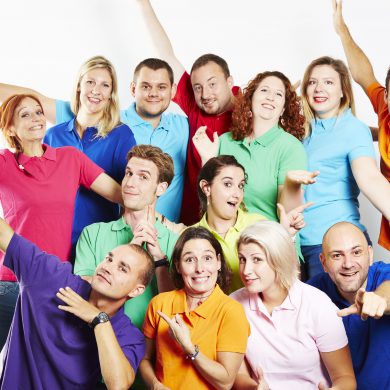 15 employees.
50 playgroup leaders.