School provides the opportunity to learn the basics and encourages an awareness of culture which is also very important. That is why the We Act For Kids Action Fund supports several projects that enable disadvantaged children to go to school and develop their talents: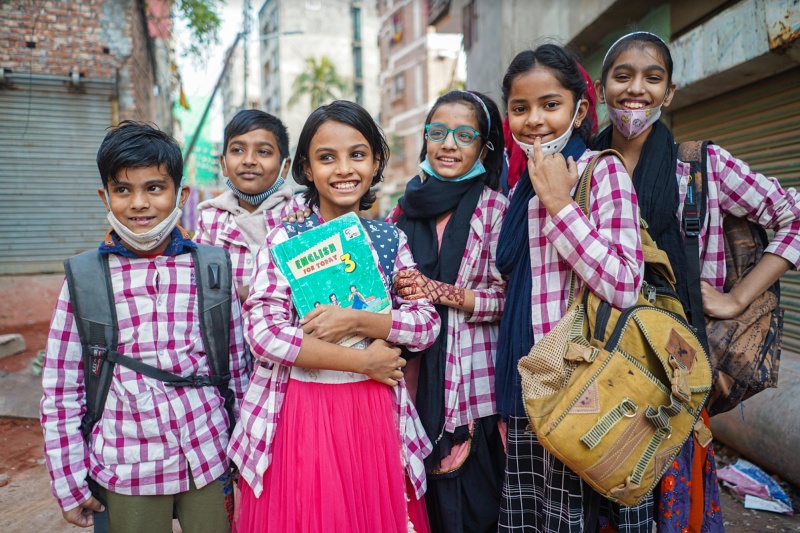 At any point in their lives, families and their children can find themselves feeling isolated and helpless. The We Act For Kids Action Fund creates and finances projects for the inclusion of families through the training and employment of mothers for a better life: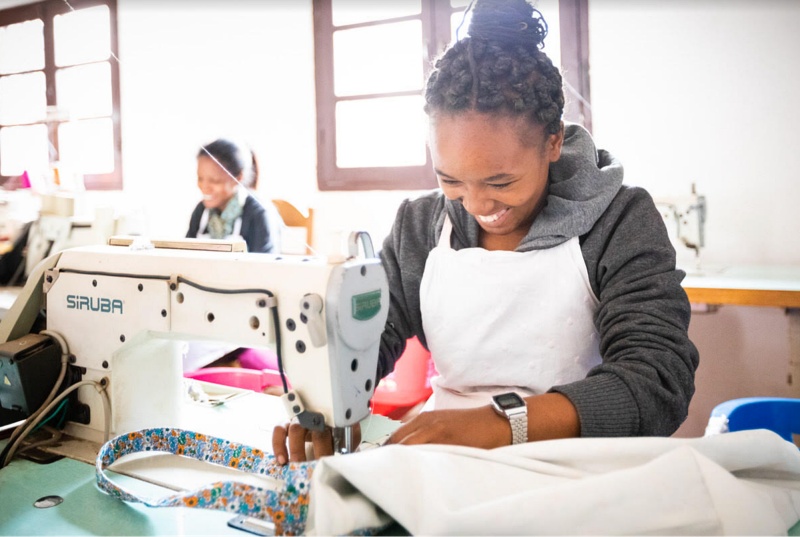 Training and promoting professional inclusion for vulnerable mothers in Roubaix with Amitié Partage, in Madagascar with Tohana (with the NGO Atia) and in Bangladesh with Hope
The WE ACT FOR KIDS Action Fund operates in 13 countries supporting actions for the most vulnerable children and for parenthood.
Find out more about their actions around the world: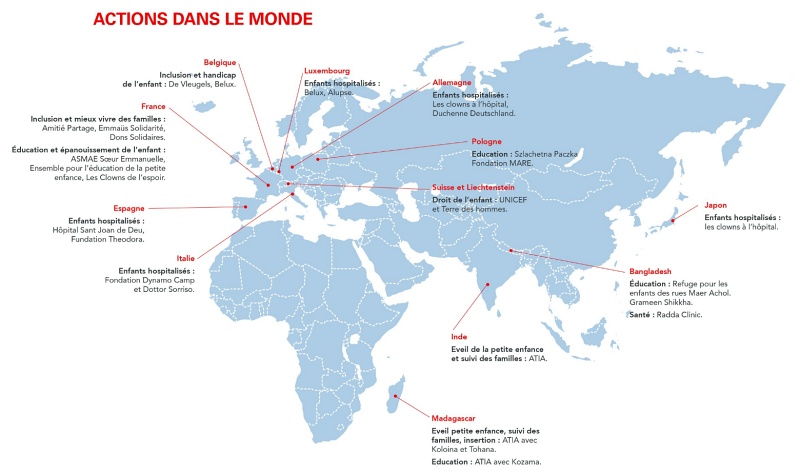 Social business is a new form of economy based on values, a willingness to act to implement them and a sound economic logic. The company must be financially self-sufficient and profits are reinvested to address social problems.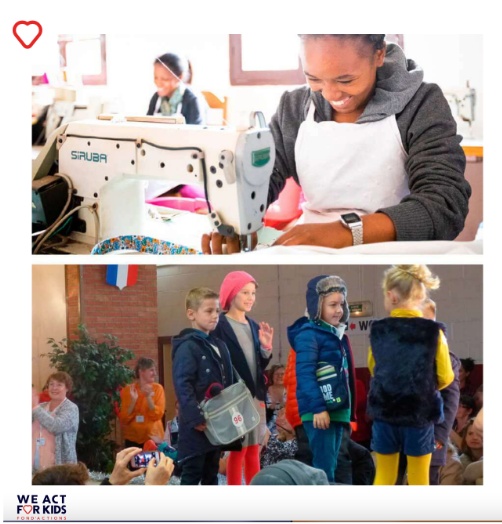 Projects in France, Madagascar and Bangladesh enabling mothers to receive training (sewing, English, computers)
Organisation of off- and online community-focused private sales : Access to new clothes and toys at greatly reduced prices for families in difficulty.
Community-based operations
Community-based operations are regularly organised with partner brands: mini donations, product sharing, social business products to finance projects for the most vulnerable children.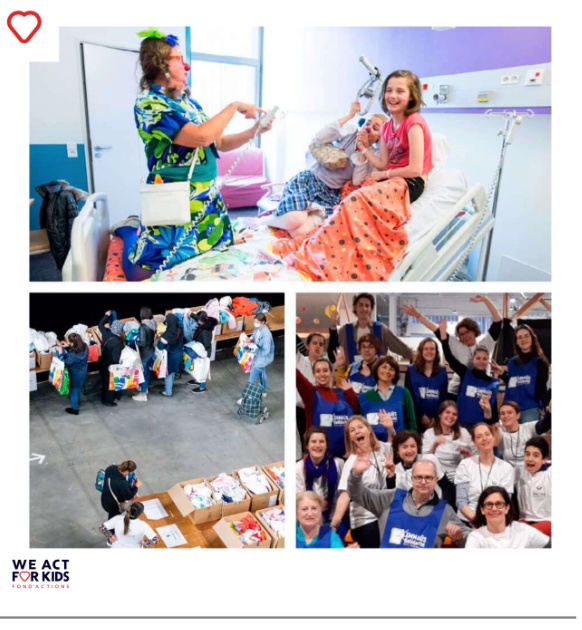 Solidarity actions organised by IDKIDS employees:
volunteering for the community-based sales
cake sales
organisation of a parade for children
250 IDKIDS employees volunteered to support the actions of the We Act For Kids Action Fund.
In 2022, the We Act for Kids Action Fund was awarded the IDEAS label.
Fond'actions has become the first endowment fund to be certified by the IDEAS Institute in France.
A highly demanding label that supports our actions
The IDEAS Label is reserved for non-profit organisations and is the mark of a quality corporate commitment. It attests to our good practices in terms of governance, financial management and assessment.
This label is awarded on the basis of the requirements of the IDEAS Guide to Good Practice following coaching offered by the IDEAS Institute. This approach demonstrates our continuous improvement dynamic, promotes our development and optimises our capacity for action.
Ngos and partner charities
The We Act for Kids Action Fund works with many partners: NGOs and charities, foundations and companies.
Find out about our partners here: https://en.weactforkids.org/partenaires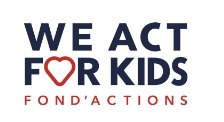 Working together for the most vulnerable children
Discover the latest news from the We Act For Kids Fond'actions: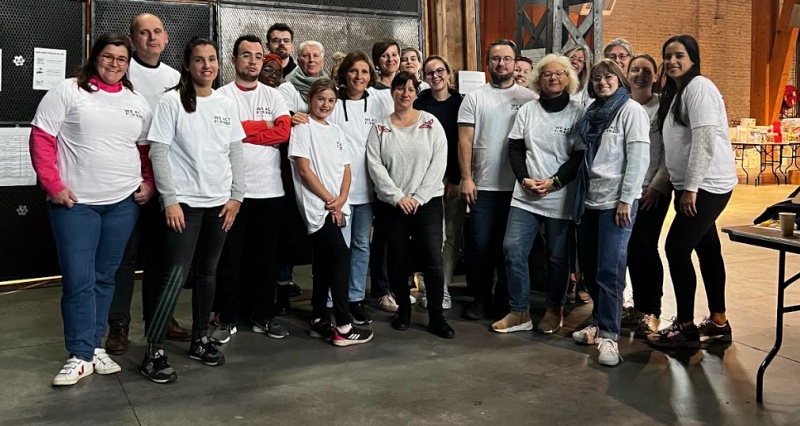 + 250 employee volunteers, including:
244 runners,
61 sponsors,
50 ambassadors…